West Palm Beach
1641 Worthington Road, Suite 400
West Palm Beach, Florida 33409
Hours of Operation:

Monday-Friday 8:00 AM - 5:00 PM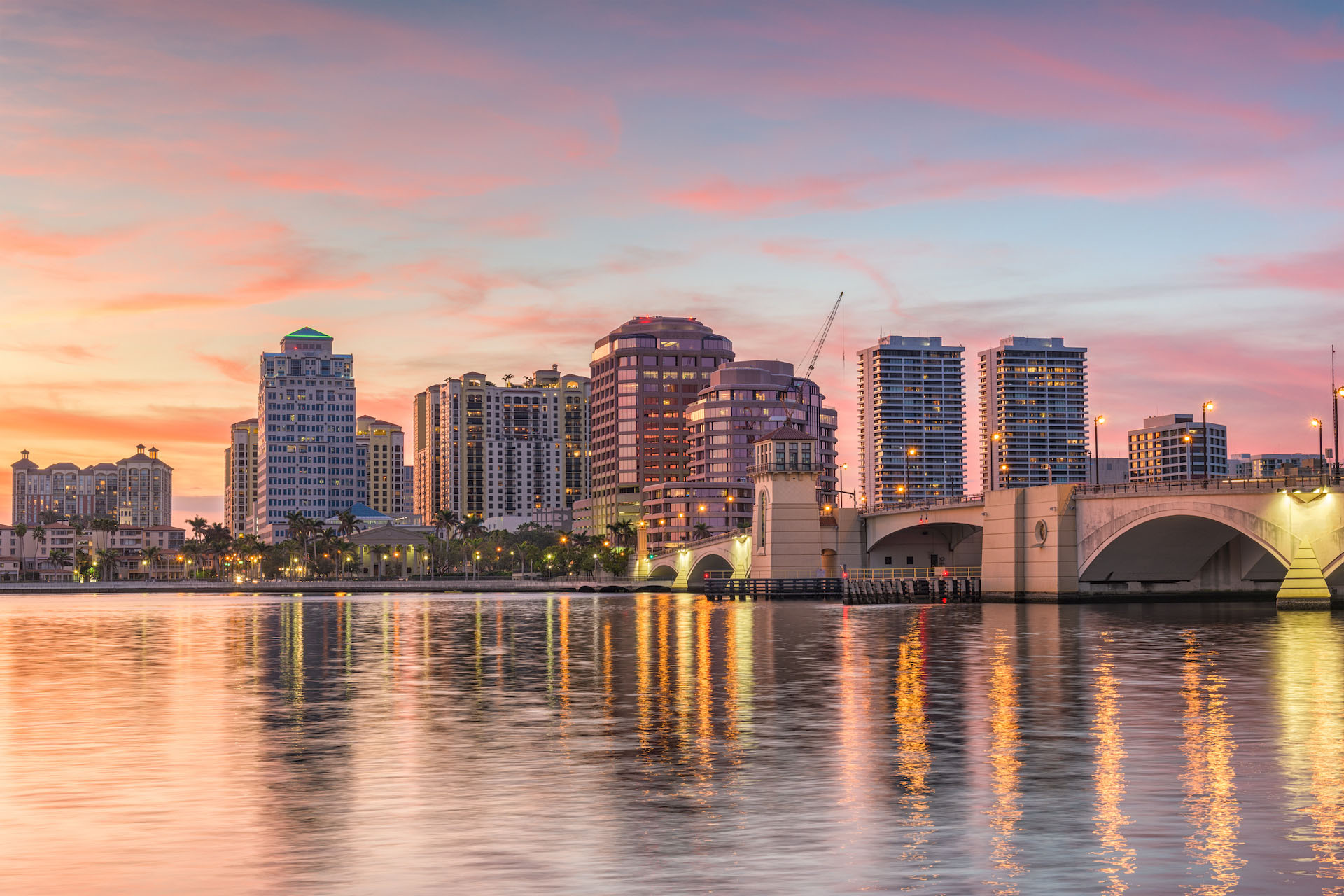 Stanley Consultants:
West Palm Beach, FL
Tucked between downtown and the Palm Beach International Airport, Stanley Consultants in West Palm Beach, Florida offers a wide variety of engineering, design, and consulting services across a number of industries. Our West Palm Beach office is conveniently located just off I-95 for easy access, and utilizes a philosophy of forward-thinking, innovative problem-solving to provide solutions for our clients in the Palm Beach County area.
Engineering and Consulting Services in West Palm Beach
As a company, Stanley Consultants works with federal, state, and local agencies as well as businesses across a diverse spectrum of industries. From engineering advanced designs for water treatment and conservation to consulting on power engineering and distributed energy resources, our team works with clients across the globe to optimize their results and stay in line with multiple levels of regulations. Our local office in West Palm Beach offers our full range of services to clients, including but not limited to transportation design engineering, structural engineering, transportation data analysis, civil engineering, graphics, and construction management and inspection.
Get In Touch
In need of an engineering consultancy company that understands the distinctive needs of the West Palm Beach community? Contact Stanley Consultants in West Palm Beach today to get started with one of our experts.
Accelerating Innovation. Advancing Excellence.
Learn more about our technology-enabled solutions and integrated services.
Stanley Consultants was founded over 100 years ago with the purpose of improving lives in the communities where we live and work. We continue to live by that philosophy today with a future-forward vision of creating a connected, sustainable and enriched world. Approaching our work with a people-first mentality, we're deeply committed to a culture of engagement and excellence.
Learn More About Stanley
Meet Our Team of Experts